Competent and enthusiastic Marine Advisor
23 august
Stillingstittel
Marine Advisor
Arbeidsgiver
Odfjell Technology
Stillingsfunksjon
Rådgiver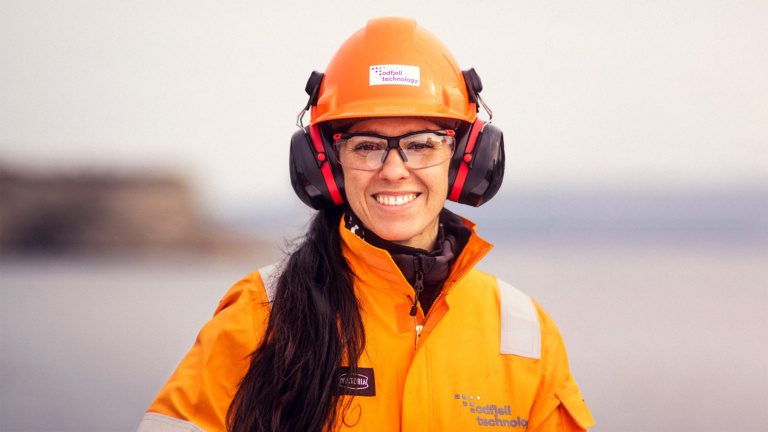 We in Odfjell Technology are looking for an experienced Marine Advisor at our office in Bergen with the "can do" spirit that is motivated by challenges in a hectic working environment.
Odfjell Technology is in the forefront of developing new, green marine concepts (such as floating wind), as well as ensuring the highest possible operational efficiency of our client's offshore assets. We are now looking for a competent and enthusiastic Marine Advisor to join our team.
Qualification/ Experience/ Knowledge:
Qualified Master Mariner or higher marine/technical education (MSc, BSc or equivalent) within the field of marine operations. Relevant experience may compensate for lack of formal education.
Minimum 5 years of experience as marine contractor, OIM, AHTS Master, MWS or similar
In depth knowledge of planning and execution of complex marine operations in harsh environments, such as rig moves, installations, heavy lifts, load outs, transport and sea fastening
Extensive offshore/in field experience, preferably from semi submersibles
Experience with design, construction and/or SPSs, preferably semi submersibles
Experience from non-oil related projects such as offshore wind, electrification, fish farms or similar is considered an advantage
Up to date knowledge of applicable laws, rules, regulations and standards, such as DNVGL, NMA, PSA, NORSOK and others
Proficient computer skills in relevant software
Job description / work tasks:
Responsible for the marine operations discipline in studies and projects for Odfjell Technology's clients
Support our client's assets in various activities within your field of expertise, herein planning and execution of rig moves, offshore modifications and upgrades, subsea installations, etc.
Take a leading role in development projects and initiatives within the field of marine operations
Communication with rig organization/client, operational personnel, project managers and external third parties
Marine package management
Provide tender support, such as scope definition and CTR development
Contribute to cost estimates and business cases
Perform surveys, onshore and offshore
Contribute to the development of Odfjell Technology's Marine discipline; including work methods, procedure development and analysis software
Personal skills:
Passion for marine technology and green innovation
Analytical mindset with an ability to navigate complex challenges
Committed, motivated and safety conscientious
Creative and constructive
Good verbal and written communication skills, Norwegian and English as a minimum
Team player and developer
Ability to work independently and in teams
We can offer:
A dynamic, enthusiastic and exciting working environment
Highly qualified colleagues within all disciplines
Diversified and challenging tasks
Competitive benefit package with regards to wages, offshore compensation, insurance and pension plan
Mobile telephone and home internet connection
Welfare benefits such as company cabins, subsidised training etc.
Contact person: Linn-Karine Aarseth
Contact number: +47 91705074

Odfjell Technology has five decades of experience operating worldwide, serving both offshore and onshore markets. Our integrated business model enables us to provide a comprehensive portfolio of products and services designed to create value for our clients. Our highly competent, dedicated and experienced workforce are well equipped to find solutions to the challenges of today and tomorrow. The energy transition is one of today's greatest challenges and our vision is to use our heritage and expertise to support the industry as it transitions to new energy solutions. Our people are the pillar of our success, and we are always in the search of talent who will help us realise the opportunities ahead.
https://www.odfjelltechnology.com/
https://www.linkedin.com/company/odfjell-technology/