Engineer – Structural Integrity Management
24 august
Arbeidsgiver
Odfjell Technology
Bransje
Energi, Petroleum
Stillingsfunksjon
Engineer – Structural Integrity Management
In Odfjell Technology, our vision is to use our heritage and expertise to support the energy transition. Our overall aim is to safely deliver services and technology which reduce time, costs, and carbon emission.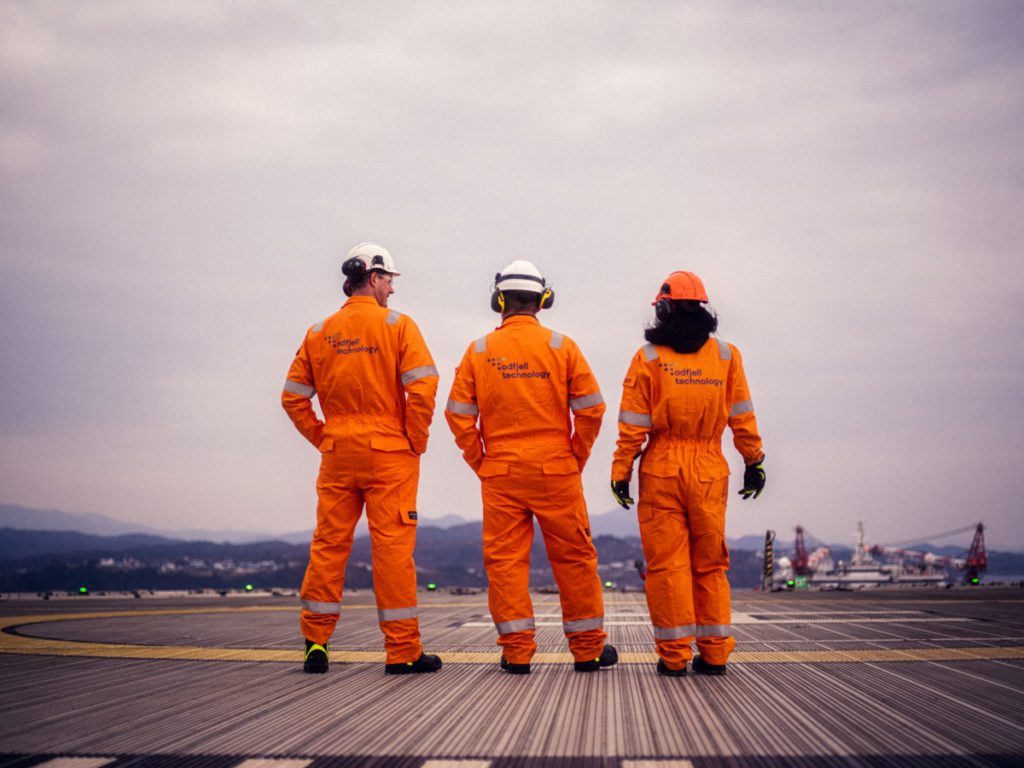 Technical Integrity Management is a department with highly talented professionals. We deliver first class integrity services to our client, securing uptime and utilization of their asset and tools. Our integrity services include structure, pressurized systems and drilling related equipment. We use historical data (operational data, inspection data etc.) combined with analyses and manufacturers recommendations to make inspection plans and programs. We perform root cause analysis and defect evaluation of findings to secure maximum uptime for our clients' assets.
The Structural Integrity service has collected and analyzed operational data since the early 90's. Combined, this gives us experience from more than 600 years history of Mobile Offshore Units (MOU) in a harsh environment. The collected data is used to improve prediction of failure potential related to structural integrity. The improved predictions provide large cost savings for out clints, increases the safety, and contributes to improved rig performance.
As we see an increased demand for our service we are seeking for motivated individuals, to join our team within Structural Integrity.
Are you motivated to contribute in a hectic working environment with the "can do" spirit, we are looking for YOU.
Qualifications:
Technical, Bachelor or Master degree within engineering (or equivalent)
0-5 years' experience
Experience can compensate for lack of formal education.
Job description / work tasks – Structural integrity engineer:
Maintain and further develop tools for collecting and organizing condition data
Carry out fitness for service evaluation.
Document that the asset fulfils the requirements given by the owner, classification society, and governments.
Evaluation of findings and root case studies.
Perform surveys, onshore and offshore.
In field activities (onshore and offshore) to verify and secure the quality of condition data.
Follow up design-, construction-, inspection- and operation-teams, and verify that drawings and other documentation are correct (As-Is verification)
Project execution
Technical input to tender
Follow up suppliers to ensure good quality.
Experience/ Knowledge
Experience with construction follow-up is preferred but does not exclude any candidate.
Knowledge about failure mechanisms that can influence the structural integrity for an asset.
Knowledge and experience with in-service inspection.
Petroleum industry standards, rules and regulations such as Norsok, DNVGL and Eurocode
Risk and reliability assessments
2D-design experience (Microstation and/or Autocad)
Personal skills:
Quality, Health, Safety and Environmental conscientious
Committed, motivated
Creative and constructive
Determined and result oriented
Good verbal and written communication skills, Norwegian and English as a minimum
Team player and developer
Ability to work independently and in teams
Extensive computer skills
We can offer:
A professional environment with diversified tasks
Long term contracts with our clients, securing the workflow in the years to come.
The group is facing new challenges that open up for good professional and personal development
Extensive course programs
Project management course/general management training
Competitive benefit package with regards to wages, offshore compensation, insurance and pension plan
Mobile telephone and home internet connection
Welfare benefits such as company cabins, subsidised training etc.
A dynamic, enthusiastic and good working environment
Contact person: Linn-Karine Aarseth
Contact number: +4791705074

Odfjell Technology has five decades of experience operating worldwide, serving both offshore and onshore markets. Our integrated business model enables us to provide a comprehensive portfolio of products and services designed to create value for our clients. Our highly competent, dedicated and experienced workforce are well equipped to find solutions to the challenges of today and tomorrow. The energy transition is one of today's greatest challenges and our vision is to use our heritage and expertise to support the industry as it transitions to new energy solutions. Our people are the pillar of our success, and we are always in the search of talent who will help us realise the opportunities ahead.
https://www.odfjelltechnology.com/
https://www.linkedin.com/company/odfjell-technology/
Stillinger